Waffle House Coffee
From The Fields of Central and South America to Alabama to You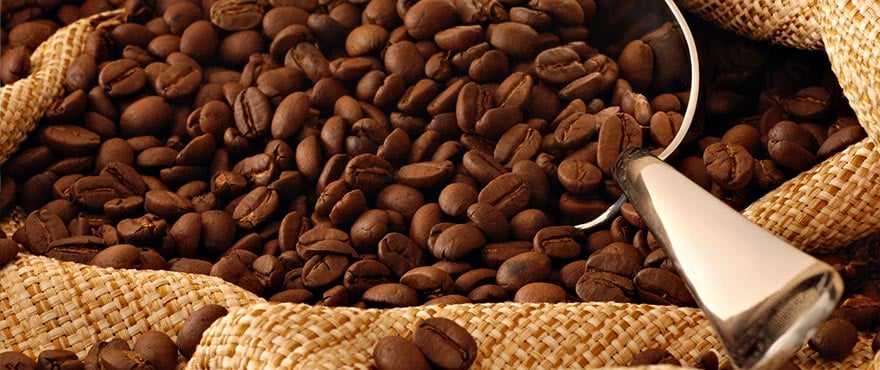 Waffle House coffee begins as Arabica beans grown in the breathtakingly rugged landscape and rich volcanic soil of Central and South America. Handpicked on family-owned farms, our coffee is high grown and comprised of only the most select beans found in the entire world.
While the coffee is born in Central and South America, it is nurtured right here in the United States–at Royal Cup Coffee based in Birmingham, Alabama. That's where Stacy, the roasting manager for Royal Cup, turns 100% Arabica beans into the coffee you drink at Waffle House restaurants. He and his team roast beans at 450 degrees in a customized roasting process that imparts a unique flavor and aroma.
And then Laronda takes over. She, along with her 40,000 fellow Waffle House Associates, prepare and serve you the Royal Cup coffee. Her fast and friendly service coupled with a quality cup of Royal Cup coffee will start your day off right.
Quality beans, responsibly grown, nurtured in Alabama, prepared fresh in your local restaurant and served with a smile is our recipe for the perfect cup of coffee. And our Customers agree. We use over 3 million pounds of coffee beans a year in the 1950+ Waffle House restaurants.
So order up a cup of Waffle House Classic Blend, Specialty Dark Roast or Premium Decaf and let us know how it is.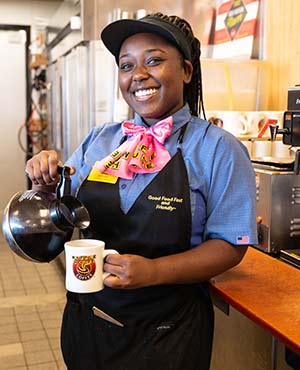 Niara, Salesperson - Atlanta, GA