Waffle House & Coca-Cola®
Partners For Life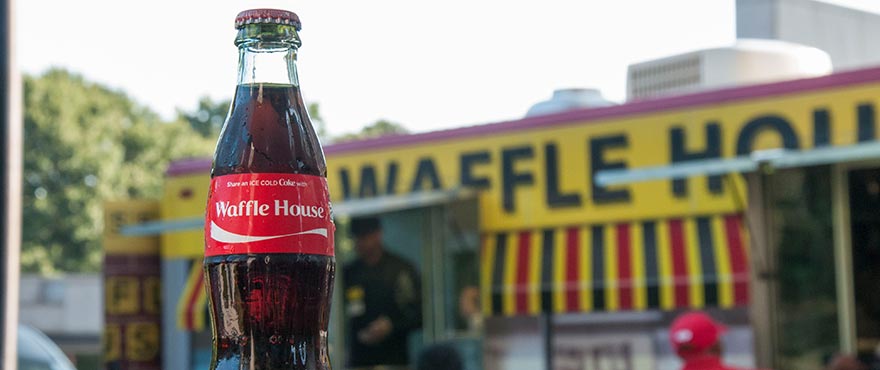 Coca-Cola®, the most popular and biggest-selling soft drink in history, as well as one of the most recognizable brands in the world was created in 1886 by Dr. John S. Pemberton at an Atlanta pharmacy. Since Labor Day of 1955, when the first Waffle House restaurant opened its doors, we have loyally served Coca-Cola® products to our Customers.
From day one, it was determined that our business relationship would extend beyond just Customer and vendor. Over the course of the last sixty plus years, we have treated each other as true partners, and today, we consider each other "partners for life". In fact, to this day, we still operate on a hand-shake agreement with Coca-Cola®. The loyalty runs deep within each organization and is based on mutual respect, trust and integrity. And both brands are committed to delivering the experience–the feeling of refreshment, friendship and family.
The commitment to delivering the experience is exhibited by team members at both companies. At The Coca-Cola® Company, Senior National Sales Executive, Amye Michalek, works on the day-to-day business by visiting locations, coordinating service needs and overseeing product training, to name just a few of her duties.
Waffle House Associates continue the experience by serving the refreshing Coca-Cola® product. Once dispensed, your beverage is delivered to you within seconds and with a smile. Paired with an Angus cheeseburger or grilled chicken sandwich and Scattered, Smothered & Covered® hashbrowns, Coca-Cola® products make a great meal at Waffle House even better.
There are few guarantees in life, but you can count on two things–1. Waffle House open 24 hours a day and 2. We'll always serve Coca-Cola® products to our Customers. We're partners for life.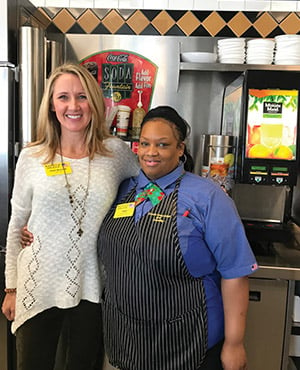 Amye Michalek, Coca-Cola®, with Paris, Waffle House Salesperson - Atlanta, GA.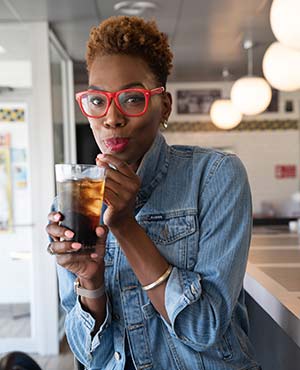 Enjoying ice-cold Coca-Cola®️