Community Involvement
Waffle House Associates are committed to the communities they serve. Even though they are part of a large chain, each restaurant builds ties with their local communities. It may be supporting the local school, partnering with civic groups, hosting special fundraising projects or other impactful partnerships. Our Waffle House Associates take a sense of pride in being there for their neighbors. If you would like more information, go to your local Waffle House and talk with the manager.
Our support of local communities continues in times of crisis. Waffle House restaurants are a welcoming beacon after a storm or other natural disaster. Our goal is to get open quickly so we can serve our communities in their time of need. Many customers have had their first hot meal and experienced their first sense of normalcy and comfort after a storm because we were open for them. Our immediate involvement during these difficult times is an extension of our commitment to serving our communities 24/7, especially when they need us the most.
Slideshow of Waffle House community involvement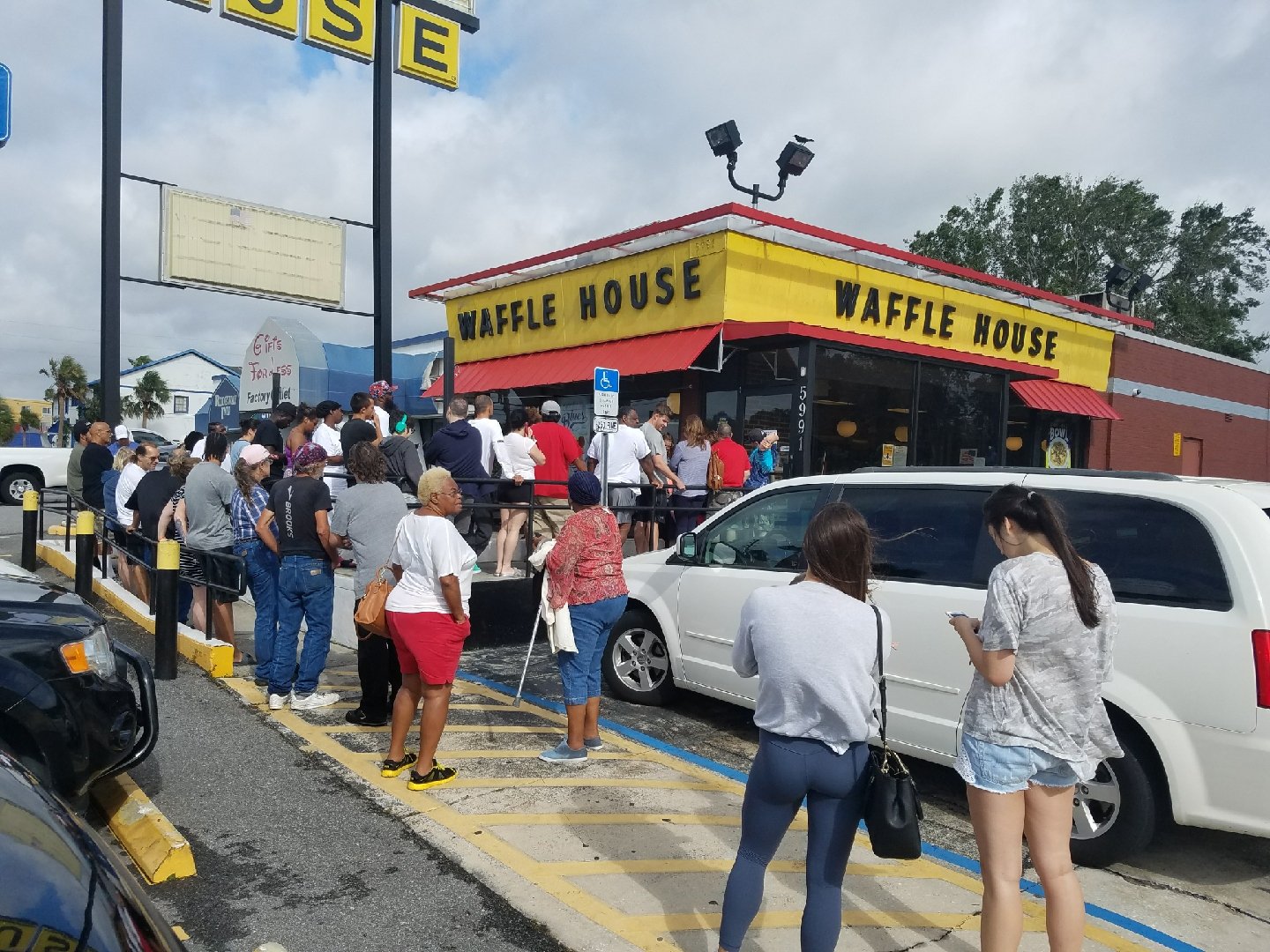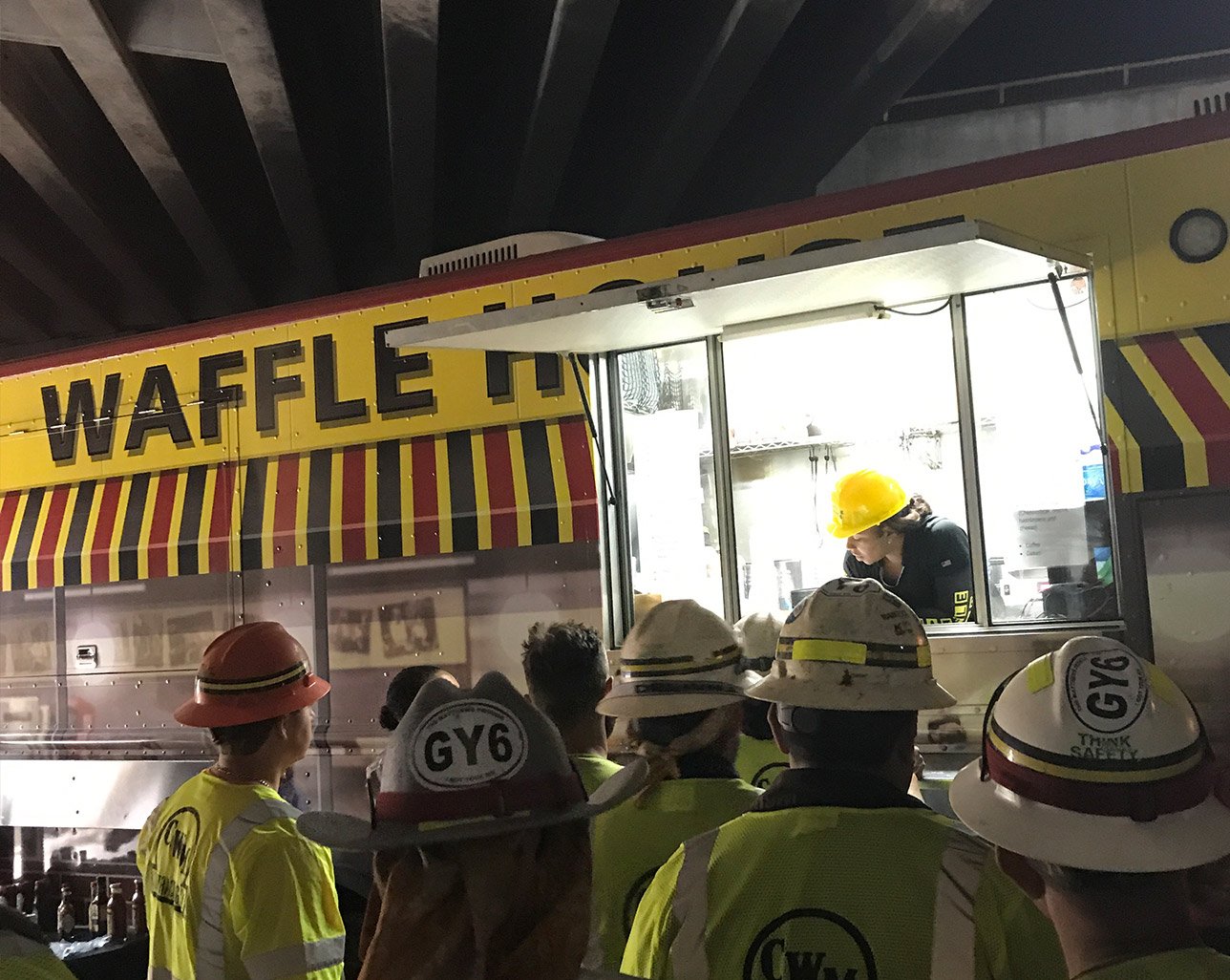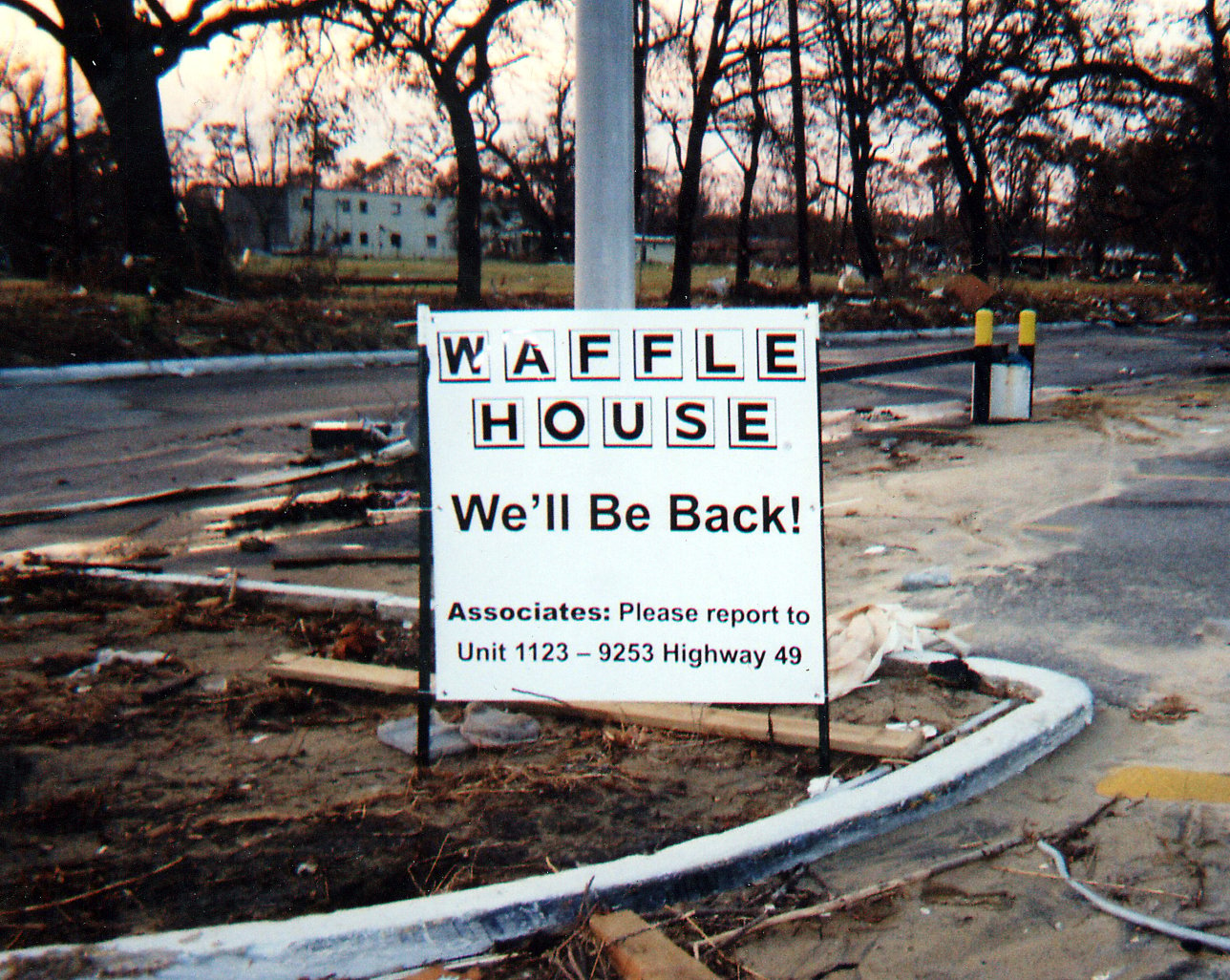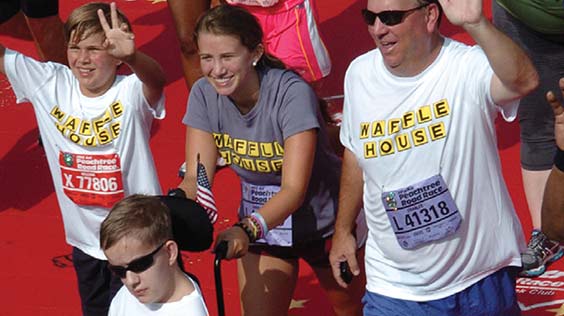 Giving Back- It's Our Culture.
Waffle House Foundation
The Waffle House Foundation desires to return to the community a portion of the good will it has received through a program of corporate giving. Our goal is to improve the quality of life for people in our hometown of metro-Atlanta. Since 1983, the Waffle House Foundation has given millions of dollars to charitable organizations.
The foundation grants are approved by a board of Waffle House Associates. Non-profit organizations desiring funding must be located in the metro-Atlanta* area. Health and human service organizations, youth and educational programs, the needy, disadvantaged and other civic causes receive priority. Funding requests for capital campaigns, endowments, debt reduction, religious organizations for religious purposes, political candidates, charity balls or golf outings, etc. will not be considered.
*Metro Atlanta counties include Butts, Cherokee, Clayton, Cobb, Coweta, DeKalb, Douglas, Fayette, Forsyth, Fulton, Gwinnett, Henry, Paulding and Rockdale.
Guidelines for Giving
The Waffle House Foundation reviews all requests for donations and requires that the proposal include the following:
Specific details of the project
The organization's annual report
The most recent copy of the audited financial statement, including sources of income
List of board members
A copy of the organization's IRS determination letter to verify 501c3 status
Mail Submissions
Waffle House Foundation
P.O. Box 6450
Norcross, GA 30091