Waffle House Cheesesteak
Can't Beat Quality Meat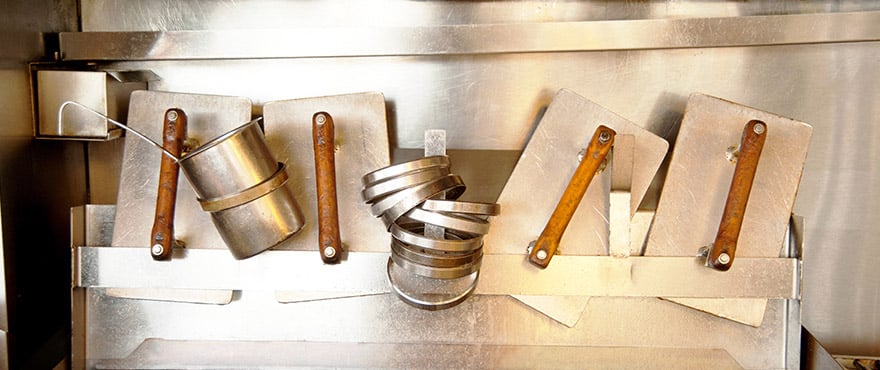 Don't let our Southern roots fool you. The Waffle House Texas Cheesesteak Melt™ is hands down one of the best cheesesteak sandwiches out there. In the skilled hands of your local Waffle House Grill Operator, our flavorful cheesesteak is combined with grilled onions and cheese for a classic even The Fresh Prince couldn't deny. Or try Waffle House cheesesteak prepared with our farm-fresh eggs for a Toddle House® Omelet. No matter the combination, our Grill Operators will whip up a delicious meal that will have you coming back for more.
Waffle House's great tasting cheesesteak and steaks are not only due to our Grill Operators but also thanks to our vendor partner, Stampede Meat providing a high quality product that cannot be found anywhere else. Founded in 1995, Stampede Meat currently has four facilities in the Chicagoland area and maintains the honor of being America's number one steak supplier! For more than a decade, Stampede Meat has proudly partnered with the Waffle House family as the sole supplier of the classic cheesesteak menu favorite and Choice grade steaks.
Stampede Meat sources only quality meats and continues quality checks throughout the production process. They have perfected the Waffle House Cheesesteak by using USDA beef chuck, the most flavorful beef available.
DID YOU KNOW? Waffle House T-bone and sirloin steaks are Choice grade, one of the highest grades available. Waffle House is proud to offer quality beef at a value price.
CHOICE STEAK CHARACTERISTICS: Tender, Juicy and Flavorful.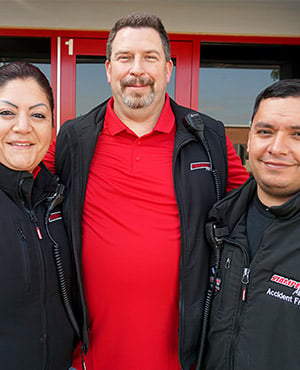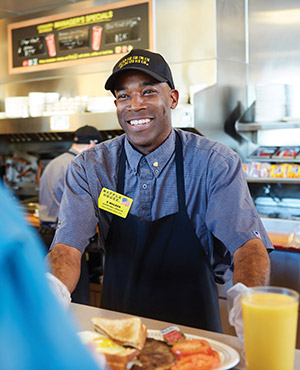 Darius, Master Grill Operator - Atlanta, GA